Best Trekking Destinations Near Delhi
Have a look for Best Trekking Destinations near Delhi and plan your weekend.
1.Bhrigu lake trek
(image reference: inviciblengo.org)
Bhrigu lake is located in the Kullu district of Himachal Pradesh.  The normal trekking route to this enchanting place is from the Vashishth temple. It's a tedious journey from Delhi to Bhrigu lake which is of about 11 hour journey  but I assure you that its totally worth your whole time. Remember you are trekking towards a height of 4300m above sea level. Be prepared for the chilling weather up there. The best time for the trekking is the period from April to November. The beautiful hot springs and water falls are awaiting you on your way up. Nature is at its best here and you will be just mesmerized by her beauty.
BenogTibba trek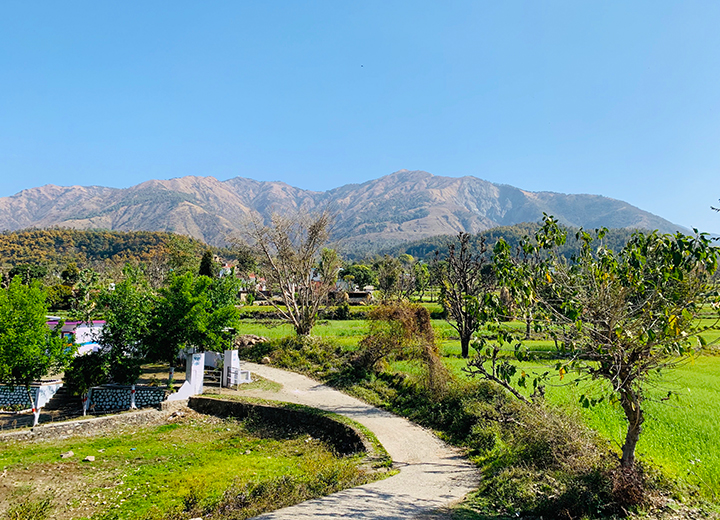 (image reference: ufoadventuretravel.com)
Benogtibba hill is located in Uttrakhand. It is 7 hours 40 min journey from Deli through Saharanpur.  The trekkers who loves to be in nature's lap in a very short time should choose this amazing destinations. Benogtibba is a serene place with steep hills. The hill top gifts you scenic views of the snow peaks and river Yamuna. Benog peak is about 220m high which is responsible for the mind captivating views from the top. It's a trek of 1 day and will be an easy to  moderate type. The trekking starts at West library, Mussoorie. You can also have a vsit to the Mussoorie Sanctuary.
Hampta Pass
(image reference: himalayadestination.com)
From New Delhi to Hampta pass is a journey of 12- 14 hour journey. Hampta pass is at a height of 4270m on the PirPanjal range of Himalayas. It connects the mesmerizing Kullu and Lahaul valleys. The Hampta Pass is located in state of Himachal Pradesh. There are surprises awaiting you on your trek like glaciers, tiny lakes, water falls. The trek starts at the Hampta dam. The trek is of easy level and you can also easy the terrain slowly changing into greenery on your way up. This route is also known as the road to heaven. You can enjoy the beautiful green meadows and pine trees and it's the apt place for camping. As you reach the Lahaul district, there is Chandra Taal where you can see the snow caped mountains peeping into the lake. This one of a kind experience and ought to remain throughout your life time. You can also camp near to this beautiful lake.
Binsar Trek
(image reference: 365hops.com)
From Delhi Binsar it's just  9 hours journey by road. Binsar is a place known for its scenic beauty in Almora district of Uttarakhand. It's at an elevation of 2420m. The view from here will give you the best look at the majestic Himalayas. The Binsar wild life Sanctuary is one of the tourist attractions in this place. This place is best not only for trekking but camping too. The trekking is of 2 days and it is of an easy grade trekking. The best time to do trekking here is the period between OctobertoMarch. You are ought to be spellbound by experiencing the beauty of this Kumaon region.