THE CITY OF DREAMS – MUMBAI
The city where thousands expect for their dreams to come true. The city which has the magic to fulfill thousands of hopes and that is Mumbai.
For the ones who lives in Mumbai these beautiful places may be a common site in their everyday life but for those from other places who travel and explore places Mumbai will never disappoint you.  May be the beauty and charm this city holds is all from the hard work, hope and determination of the folks who day and night work for a living and their dreams for a bright future.
THE GATEWAY OF INDIA :
(image reference: thebetterindia.com)
The 20th century built monument is also known as the 'Taj Mahal' of Mumbai. It is the biggest tourist attraction in Mumbai and was built as the remembrance for the landing of King George V and Queen Mary when they visited India in 1911. Its Indo-Saracenic style of architecture will make you fall in love with this gigantic monument. This mesmerizing art in stone overlooks the Arabian sea. There are boat rides available for the tourists to get a better look t this wonder and you can get the best view of it.
GRIGAUM CHAUPATTY :
(image reference: bombaywalla.org)
Grigaum chaupatty is bet to be visited during Dussehra where the 'RMLIL' is performed. It is otherwise known as chaupatty where you can try your hands on the native snacks like Pani puri, vada pav, ragda and many more.
The place chaupatty got its name as its joining of four channels.
HAJI ALI DARGAH :
(image reference: asianage.com)
Haji Ali Dargah is a mosque and tomb as well which is situated in one of the seven islands of Mumbai called Worli. Those who love architecture will be sure to be mesmerized by its Indo-islamic one in stone. , the dargah contains the tomb of Sayed Peer Haji Ali Shah Bukhari.
SANJAY GANDHI NATIONAL PARK :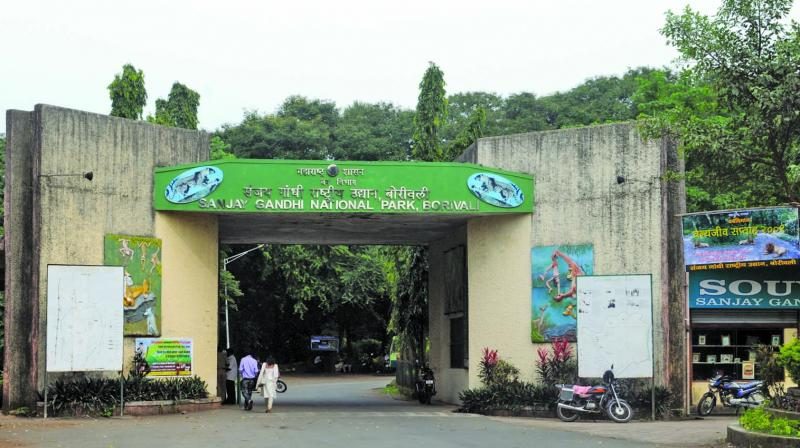 (image reference: asianage.com)
This one is for all those nature lovers out there. The wildlife that is spread over 103sqkm will fill you with excitement and curiosity. The national park is home for wide variety of flora and fauna along with the two lakes vihar and tulsi gives you an exceptional treat of natural beauty.
ELEPHANTA CAVES :
(image reference: indiatoday.in)
I would suggest Elephanta caves for all those culturist and history lovers. This is located in Elephant island or Gharapuri where you can find a mesmerizing network of caves that are rock sculpted. It has both Hindu as well as Buddhist caves. There are two hills in the island which has western and eastern rock-cut caves. The rock cut architecture of these caves are as old as the period between the 5th and 8th centuries.