Dubai has been increasing in popularity as India's go to holiday spot. Dubai's glitz and glamour along with its historical culture and amazing cuisine is what draws people to visit. The city has perfectly combined the modern high rises, shopping malls and adventure parks with it old malls, beaches, rivers and creeks. The best time to visit would be in the months of September to December. In this list, we have compiled the places that you should definitely consider seeing when in Dubai for a short trip of 3 days.
1)Burj Khalifa – You will most definitely not miss this building when you come to the city. The tallest building in the world should be your first choice to see on your first day. You can take a peek at the city from the observation deck on the 124th floor and eat at some of the famous restaurants there. On the ground, you can take a stroll through the various gardens.
(image reference: tiqets.com)
2)Dubai Museum – This should be your second place to visit on your first day. This was built in the 18th century and was originally a fort. It has served as a place of residence, government, a garrison and a prison. It is now a museum with maps and artifices of the old city.
(image reference: traveldigg.com)
3)Bastakia – On your second day, take a trip to the old Dubai. This place was home to Persian merchants who sold pearls and textiles. The place has unique architectures and you can see wind towers which acted as historical air-conditioners.
(image reference: themomentkeepers.com)
4) Sheikh Saeed Al-Maktoum House – This was originally the house of the Sheikh of Dubai. Now it has been converted into a museum. It has photographs and documents throughout Dubai's history. You can also see pictures of old fishing, boat building and pearling practices. There are also smaller museums dedicated to coins, stamps and other artefacts.
(image reference: traveltriangle.com)
5)Deira – In the evening you can consider going shopping at Deira. The winding streets are home to many traders, shops, cafes, restaurants and stalls where you can buy anything you may want. The place is a melting pot of many diverse cultures and you can expect to find a lot of history within the winding streets of this place.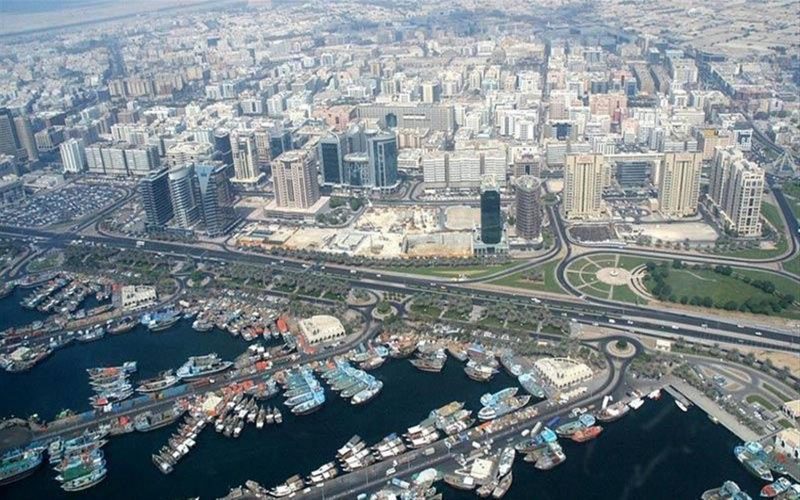 (image reference: ownaspace.com)
6)Dubai Aquarium – On the last day of your visit, visit the Dubai Aquarium. The Dubai aquarium has a lot of amazing fishes from around the gulf and from various parts of the world. if you enter the Underwater Zoo, you can walk through the aquarium tunnels. Different activities help you get a closer look at the sea life. Glass bottom boat tours (on top of the tank) are particularly popular. Cage snorkelling and shark diving activities are also on offer.
(image reference: wonderbusdubai.net)
7)Dubai Creek – Finally, you can wind down by visiting the Dubai creek which separates the city into two parts: Deira and Bur Dubai. The creek has been an influential element in the city's growth, first attracting settlers here to fish and pearl dive.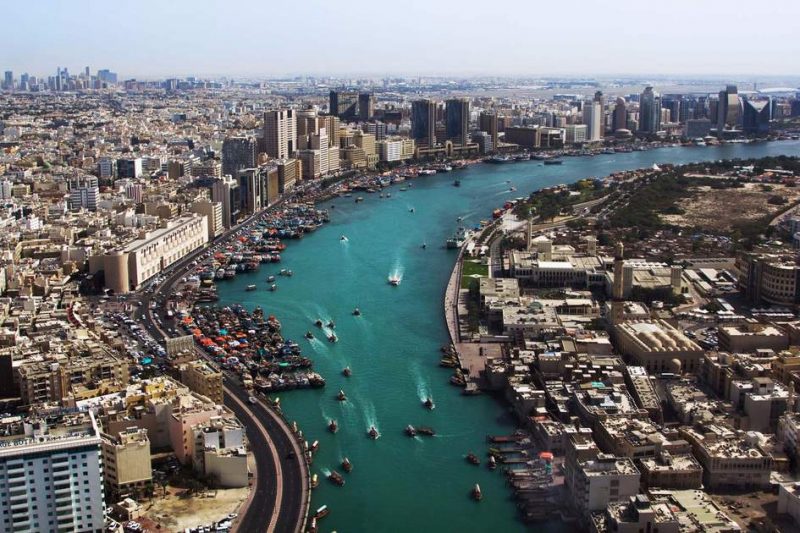 (image reference: insightguides.com)