5 Summer Tourist Places in Karnataka
It's already summer and people are trying to beat the heat. You might have been considering Goa, Ooty, Kodaikanal or other places, but very few might have thought of spending your summer in Karnataka. Karnataka has a rich history and many different kinds of tourist destinations. It has everything to offer from lakes, to wildlife sanctuaries and hill stations to beaches. Karnataka has something to offer to everyone. In this article, we are listing out the best place to go to in Karnataka during the summers to beat the heat.
Coorg – Coorg is home to some of the best coffee and tea plantations in the world. The spices and coffee produced here is exported all over the world. Coorg is also extremely picturesque. You can visit madikeri, which has often been called the Scotland of India, or you can go to the Elephant park. Coorg will stay nice and cool during the summer which is the best time to visit this place.
(image reference: tourmyindia.com)
Gokarna – If you want to hit the beach, then catch a ride to Gokarna. Gokarna has amazing beaches. It is also a religious place with lots of temples. It is also located just a few hours south of Goa. One of the most famous temples here is the Mahabaleshwar temple situated right on the beach. It is best to visit this place during Summer to escape the sweltering heat.
(image reference: hellotravel.com)
Chikmagalur – A lesser-known hill station is Karnataka is Chikmagalur. Take a leisurely stroll through the coffee estates and waterfalls. Being less popular, this quiet hill station still remains untouched from extensive tourists and is a land of pure beauty and serenity, you can visit here during summer to relax, escape the heat and have some peace.
(image reference: traveltriangle.com)
Nagarhole National Park – This is a must visit place in Karnataka if you love nature and trekking. It is one of the top national parks in India and has a huge population of elephants, dears and other wild creatures. The park is tranquil unspoilt beauty where you can trek, have picnics or take a dip in the streams. You can also roam this place using a jeep, or even on Elephant back.
(image reference: trawell.in)
Bandipur National Park – this is another picturesque place is Karnataka. This park has an abundance of flora and fauna. It is best to visit this place during the months of March to June when everywhere else the heat is intense but here, the weather is quiet, cool and peaceful.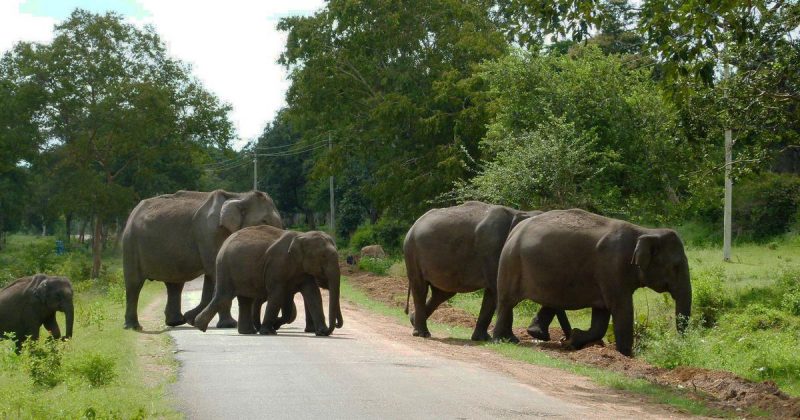 (image reference: scroll.in)